Google Lens can now identify skin condition and also help with homework
Google Lens can now identify skin condition and also help with homework
Apart from being able to identify things like clothes and landmarks, Google Lens can also help you with your homework and translate menus and boards on the go. Here are some simple tips and tricks that will help you make the most out of it.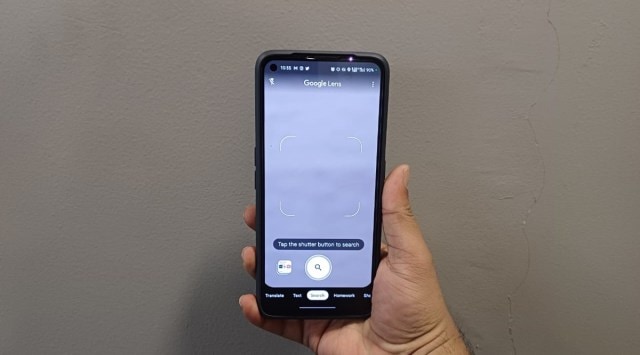 Google Lens can also be used to scan barcodes and QR codes. (Express Photo)
Google Lens is often used by people to identify or search for things on the internet. But did you know the app can also help you do homework, search for skin conditions and even help translate street signs and menus? Here are some tips and tricks that will help you make the most out of Google Lens.
 Google Lens can help you with sudden skin rashes and moles. (Image Source: Google)
Search for skin conditions
If a rash or an odd mole suddenly pops up on your skin, describing it to the doctor might be difficult without visiting in person. According to a blog post by Google on Wednesday, Lens now has the ability to search for skin conditions.
To do so, just open Google Lens on your phone, take a picture of the rash or mole and upload the photo to the app and you are good to go. The app will show visual searches that match your search.  Google says the feature also helps identify other things like a lip bump, line on nails and even hair loss on the head. Do note that the app will only inform about the skin condition based on the uploaded photo and the information available on the internet and this cannot be considered as a diagnosis.
Get help with homework
Stuck on a problem in math, history or science? Google Lens might be able to help you with that. Simply launch the app, switch to the 'Homework' filter, and take a photo of the problem you are trying to solve. The feature supports multiple languages and even lets you choose your preferred language for search results.
Shop with images
Have you ever come across an eye-catching piece of clothing that you want to get your hands on? Google Lens might be able to identify it with the 'Shopping' filter. Point your phone's camera with the app open and Lens will show a list of similar products along with purchase links.
In December last year, Google introduced support for multi-search, a feature that allows users to combine images with text to get more accurate search results. The feature has since then found its way into Google Lens and lets you find different versions of the product you are looking for.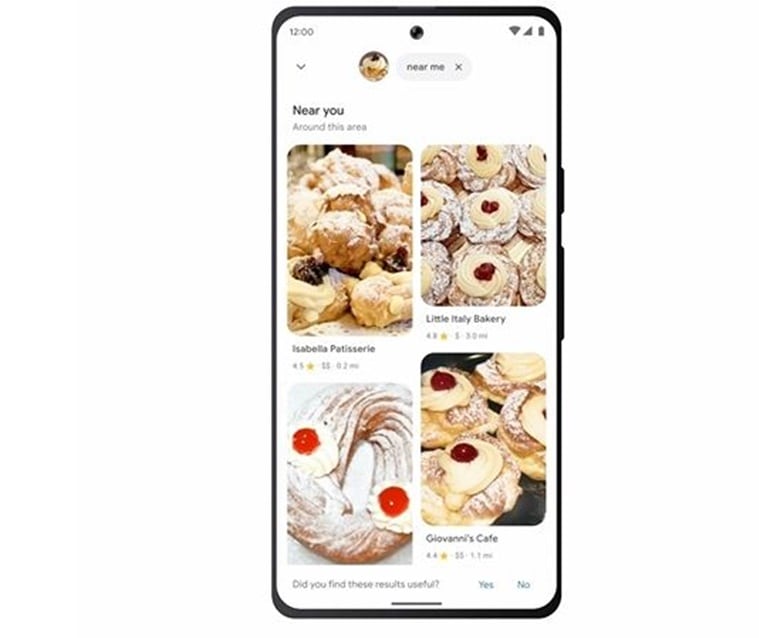 Google Lens Food
Search for food near you
Apart from shopping and translation, Google Lens can also help you find food near you. See something tasty? Just fire up Google Lens, take a picture and type near me in the search field. The app will now show you a list of nearby restaurants which serve the dishes you are looking for.
Translate menus and signboards
Lost in the city when travelling and have no idea what's written on a board or menu? Just launch Google Lens, point the camera at whatever you want to translate and the app will automatically detect the written language and show an overlay with the translation on top of the text.