Twitter New Logo: Elon Musk rebrands Twitter as X, replacing the blue bird symbol
Twitter New Logo: Elon Musk rebrands Twitter as X, replacing the blue bird symbol
Twitter Logo: Twitter's billionaire owner Elon Musk had said in a series of tweets that he would be transforming the social media network into X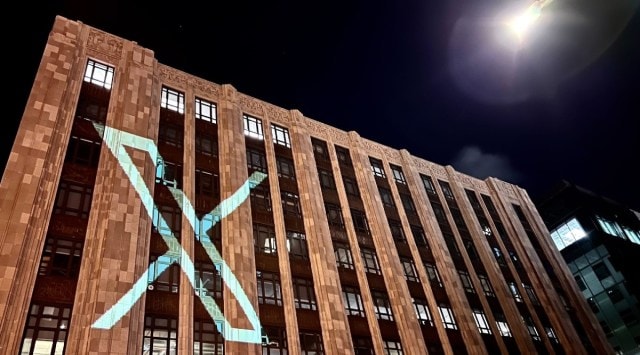 Elon Musk on Monday unveiled a new logo for Twitter in an effort to rebrand the microblogging platform. The company's new logo: a white X on a black background had started reflecting on the web version of the social media network a few hours after the official announcement.
Twitter New Logo X: Twitter's CEO, Linda Yaccarino, also confirmed the change by tweeting the design and writing: "X is here! Let's do this." She even posted a picture of the logo projected on the company's offices in San Francisco.
On Sunday, Twitter's billionaire owner Elon Musk had said in a series of tweets that he would be transforming the social media network into X with the site's iconic Blue Bird logo being officially replaced by a new X logo.
Musk tweeted: "And soon we shall bid adieu to the Twitter brand and, gradually, all the birds".
The "X" logo is a part of the larger effort to make the micro-blogging platform into an "everything app" modelled on the lines of China's WeChat, the messaging app that allows its users to do everything from payments to the ability to book flights and hotels. Last year, Musk reportedly told Twitter employees that he wants to turn Twitter into WeChat. "There's no WeChat equivalent outside of China," he said. "You basically live on WeChat in China. If we can recreate that with Twitter, we'll be a great success."
X's chief executive Linda Yaccarino on Sunday laid a vision for X. In a tweet, she said the business would be artificial intelligence-powered and would be "centred in audio, video, messaging, payments/banking".
Twitter has come under increasing pressure since Musk bought the microblogging platform for $44bn in October. The company has slashed the workforce, cut costs and made policy changes which have frustrated both users and advertisers.
The recent launch of Meta's Twitter competitor, Threads, has further put pressure on the social media platform. Upon its launch, Threads has attracted millions of users. Twitter has threatened to sue Meta, alleging that it stole the company's trade secrets when creating its messaging app.