New 2023 BECE exam rules: Candidates can't wear socks, watches into exam halls
New 2023 BECE exam rules: Candidates can't wear socks, watches into exam halls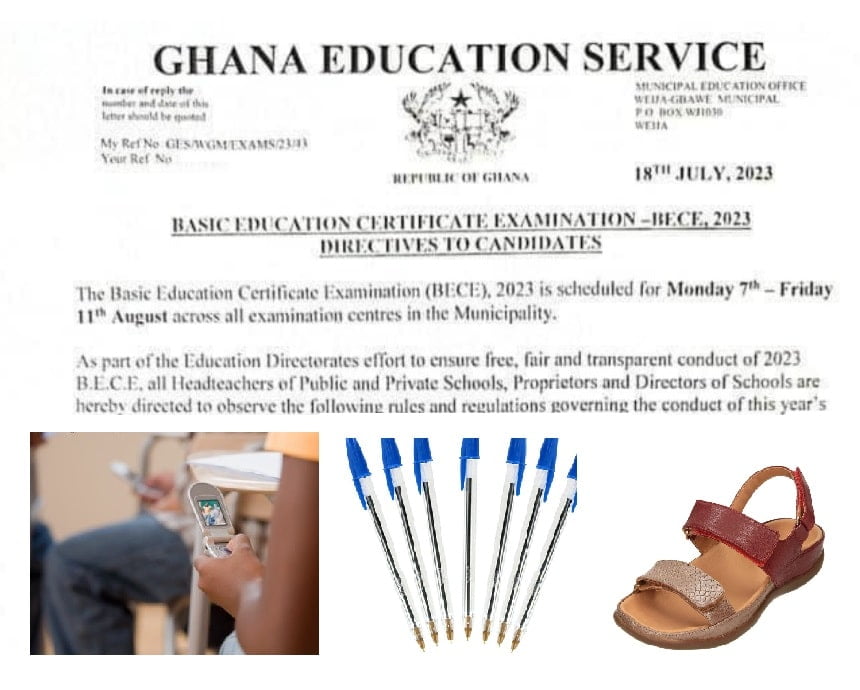 As the 2023 BECE draws nearer, there are new rules from the GES which indicate  2023 BECE candidates can't wear socks or watches into exam halls. These 2023 BECE exam rules for candidates aim to help deal with the cheating canker at that level.
Cheating in examinations in Ghana is getting sophisticated and there is the need for new and smart ways to deal with it.
These new 2023 BECE exam rules for candidates are a set of rules made public by the Weija-Gbawe Municipal Education Office of the Ghana Education Service as part of efforts to curb examination malpractices.
Some of the rules indicate as follows…
They are to go to the exam hall with "ONLY Flat Open Sandals, without socks." A typical Flat Open Sandal looks like the one below.
Per our investigations, one of the reasons for this rule is the tendency of students to hide prepared notes, answers, and other foreign materials in their socks to avoid being caught and end up taking them into the exam halls at the blind side of invigilators.
The directive further indicated that 2023 BECE candidates cannot enter the examination hall with wristwatches or mobile phones, earphones or earpieces, or any electronic gadgets.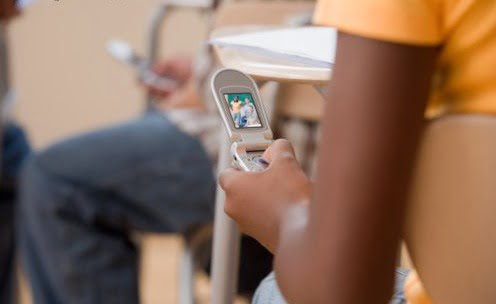 The BECE is a brick-and-mortar examination that requires candidates to only enter the exam hall with the following
Pens

Pencils

Rulers

Erasers

Mathematical sets

Drawing board and other permitted educational materials
The above excludes anything or material that will give a candidate undue advantage over others or which may help the candidate to have access to any support that is not within the legal requirements of WAEC for candidates.
Candidates are also barred from wearing wristwatches or carrying mobile phones or any other electronic gadgets.
The directive also adds that candidates must ensure there are no foreign materials under their desks.
They are to use only transparent blue pens like those produced by BIC. This is to ensure that anything hidden in the case of the pen can be easily seen. Per the rules released, a BECE candidate's pen should look like this and nothing else.
They meet ahead of the examination and levy each school within the exam centre.
Schools then pay an agreed amount which is used to take care of the transportation and launch of officials of WAEC who are to ensure the examination is conducted well.
Since these contributions are illegal, once they are given to the officials, they compel officials to compromise their standards.
READ: Likely 2023 BECE Social Studies Questions to watch
Students may therefore be allowed to cheat or the rules of the examination may not be applied as required by WAEC so that candidates can cheat and communicate among themselves in the exam hall while the invigilator is present.
WAEC needs to check this to ensure, the examination is not compromised, and the rules are not thrown at the dogs during the 2023 BECE