Instagram's new Superzoom feature will help you make all the memes
Instagram's new Superzoom feature will help you make all the memes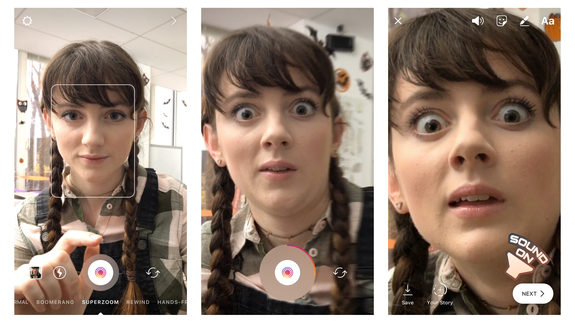 Leave it to Instagram to come up with a new three-second video format that changes everything.
It's called Superzoom, and it's rolling out to Instagram's apps today. The feature lets you record three-second clips with a dramatic zoom effect perfect for memes and dramatic Story posts.
Located alongside Boomerang, live video, and rewind videos in Instagram's in-app camera, Superzoom is the app's latest recording effect you can send straight to your Story or to friends via disappearing message.
It records a three second clip that zooms in extremely close on whatever the camera is pointed at. Here's what it looks like in action.