Here's how to check if your iPhone needs a new battery
Here's how to check if your iPhone needs a new battery
Should you replace your iPhone battery? If yes, when should you do it?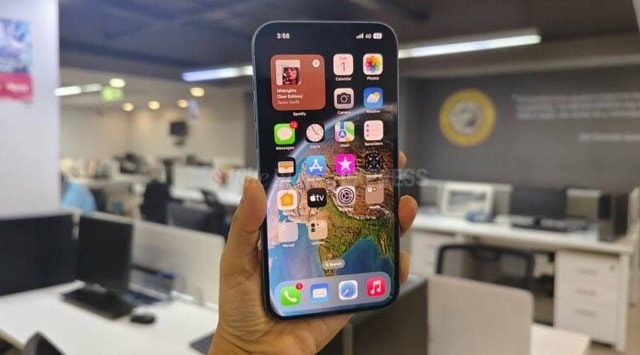 If you bought an iPhone in the last two years, you probably don't have to think about replacing the battery. According to Apple, iPhone batteries are designed to sustain 80% of their capacity even after 500 charging cycles (charging and discharging). However, if you have a slightly older iPhone, replacing the battery would not only improve the battery backup but also improve the performance.
Here are a few things to know about iPhone batteries and when you should replace them to get the most out of your device.
Apple's infamous batterygate controversy, where it slowed down older iPhones and then offered battery replacements at a discounted price, led the company to include an option in the settings menu that enables users to monitor the battery health percentage.
Like any Li-ion battery, iPhone batteries also tend to lose their capacity over time. An older iPhone might not deliver the performance that it used to, including longer app launch times and a slower frame rate while scrolling. This happens because the battery on the iPhone might not be able to provide enough power to the processor, which will underclock the processor and make the iPhone feel slow.
Similarly, spending less time between charges also means the battery capacity has degraded and requires a replacement. Here's when you should and should not change your iPhone battery. And always get the battery replaced at an official service centre.
When not to replace an iPhone battery
On iPhones running on iOS 16 or newer modes, if the phone says "peak performance capability," there is no need to replace the battery. Similarly, if the battery health is over 80%, users can continue to use the iPhone without replacing the battery. In fact, if your iPhone battery health drops below 80% within an year, Apple will replace it for free.
When to replace the iPhone battery
If your iPhone's battery health is less than 80% and you're getting lower screen-on-time, it's probably the best time to replace the battery. If you're noticing frequent app crashes or frame drops, the battery could be at fault, and it's best to change it. By offering real-time battery health monitoring, Apple has definitely made battery-replacement decisions a lot easier on iPhone.
Myths around iPhone battery life
Does closing apps improve iPhone battery life?
No, it actually does the opposite. Apple has optimized iOS in such a way that an app uses fewer resources when in idle condition compared to closing and opening it every time. If you have an app in the background, let it be, and iOS will take care of it.
Does overcharging or charging the iPhone overnight affect the battery?
No, as long as you're using the official charging brick and cable. iPhones and chargers have gotten a lot smarter, and they can automatically cut off the power when the device is fully charged. In fact, Apple also throttles down the charging speed when the battery is charged over 90% to help extend the battery's health.
Does turning off Wi-Fi and Bluetooth improve battery life?
Keeping Bluetooth and Wi-Fi turned on at all times might consume a bit of power. However, modern iPhones are very optimized, and the network chips usually put Bluetooth and Wi-Fi to sleep when not in use. Hence, disabling and enabling these settings every time might not make that big of an impact on the battery life.
Should I discharge the iPhone battery to zero per cent before charging?
No, completely discharging your iPhone battery could result in a lower charge-carrying capacity in the long run. Always charge the device when the charge drops below 20%, and instead of fully charging the device, just charge it to 85% to 90% to improve the battery health.