Twitter reportedly blocking links to Threads, but there's a workaround
Twitter reportedly blocking links to Threads, but there's a workaround
Twitter limiting search results is not new. The Elon Musk-owned microblogging did something similar with Substack links earlier this year.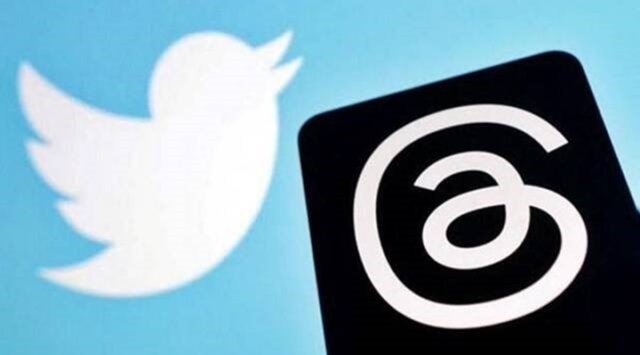 Meta CEO Mark Zuckerberg said over 100 million users have signed up for Threads.
While we may not be able to see much-anticipated the Musk vs Zuckerberg cage fight anytime soon, it looks like the tech billionaires have resorted to virtual fights. Several Twitter users who are trying to search for Threads links are now reporting that the Elon Musk-owned microblogging platform is limiting results.
This is making it difficult for Twitter users to find Threads user profiles and initiate a conversation on the newly launched platform. According to a report by TechCrunch,  a technologist named Andy Baio used the operator 'url:threads.net.' but Twitter did not return any results.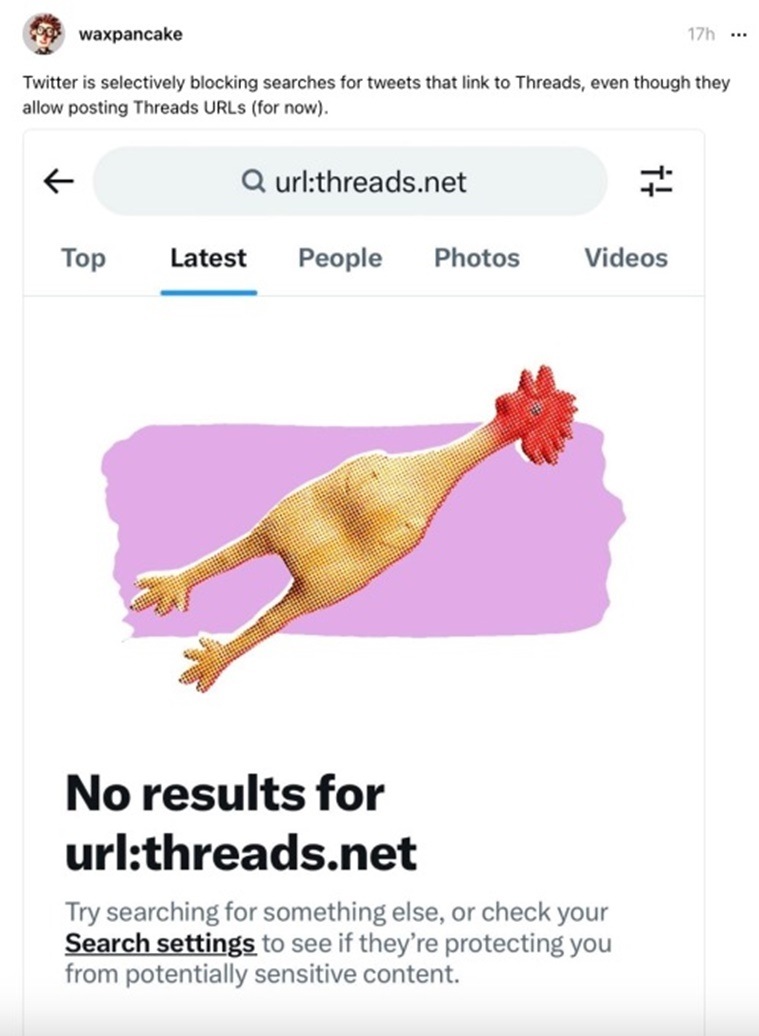 It is still unclear if this behaviour is intentional. (Image: Sheriff/Threads)
For the uninitiated, the 'url:' search operator is used by Twitter users who want to search for links tied to a specific URL, which in this case is Threads.
Even if you search for 'threads.net' without the operator, Twitter will show results which include profiles of people who have a Threads link in their bio or those talking about the newly launched platform, but you won't be able to see any links to Threads.
As it turns out, there's a simple workaround. Just enter the term 'url: threads net' in the search bar and the microblogging platform will now show you results and links to Threads.
It is still unclear if Twitter is intentionally blocking links to Threads, but this is not the first the company has done so. Earlier this year, the micro-blogging platform started limiting how users could engage with Substack after the latter announced that it would start its own service called Notes. Many said they were unable to like, reply or even retweet posts that embedded Substack links.
While that drama did not last long with Substack saying the problem was resolved a day later, it remains to be seen how long Twitter continues to filter out Threads links.
Meta CEO Mark Zuckerburg recently announced Threads has now 100 million users in just a week, which makes it the fastest-growing app in history, even surpassing OpenAI's ChatGPT, which took somewhere around two months to reach the milestone.