Microsoft to discontinue Windows Mail and Calendar app, users will soon be redirected to new Outlook
Microsoft to discontinue Windows Mail and Calendar app, users will soon be redirected to new Outlook
While users will automatically be migrated to the new Outlook app, the existing Mail and Calendar app will be available for download until the end of 2024.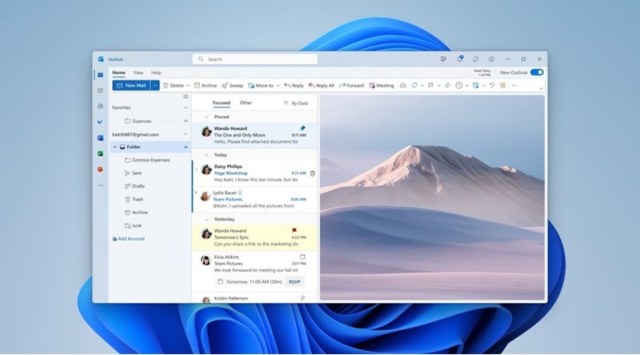 The new Outlook app can import your preferences and settings from the Mail and Calendar app. (Image Source: Microsoft)
Microsoft has begun to inform Windows 10 and Windows 11's Mail and Calendar app users regarding the auto migration from the old apps to the new Outlook app.
Introduced in 2015, the built-in applications offer an easy way to check emails and see upcoming events on your calendar. While Microsoft continued to bundle the dated apps with Windows 11, the tech giant is now asking users to try the new Outlook app.
Currently, the message is limited to paid subscribers, but will soon be finding its way in the free version of Outlook. If you are a Windows user, you can try switching to the new version of Outlook by enabling the 'Try the new Outlook' toggle that appears on the top right corner of the Windows Mail app.
The new Outlook can import your settings from the Mail app and brings a full-fledged web interface for both Microsoft 365 subscribers and free users.
In a document that is currently available to only Microsoft 365 business users, Microsoft confirmed that they have started the migration process. From August 2023, the tech giant will automatically start migrating Mail and Calendar app users to the new Outlook for Windows, but you can opt-out and return by turning off the toggle from the top right corner.
Microsoft also said that from next year, all Windows 11 devices will ship with the new Outlook for Windows, but users can choose to download and use Windows Mail and Calendar from the Microsoft Store through the end of 2024.