How You Can Naturally Keep Mosquitoes Away From Yourself
Mosquitoes are not only annoying pests that leave itchy bites, but they can also transmit harmful diseases such as dengue fever, malaria, and Zika virus. While there are numerous chemical-based mosquito repellents available on the market, many people prefer natural alternatives to minimize exposure to potentially harmful ingredients. In this article which is in accordance to medicalnewstoday, we will explore a variety of effective and natural strategies to keep mosquitoes at bay and enjoy a mosquito-free environment.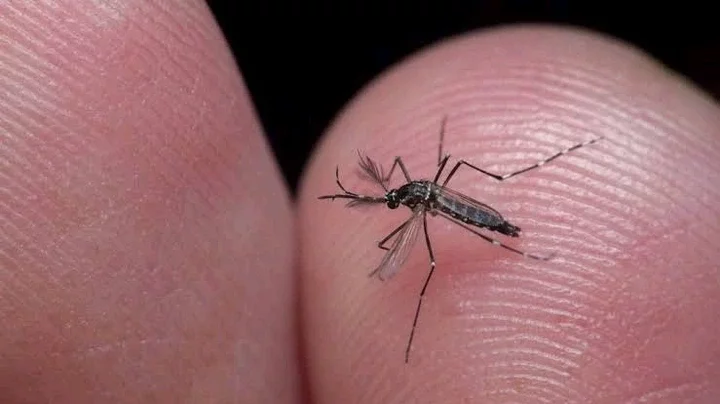 Remove Standing Water:
Mosquitoes breed in stagnant water, making it crucial to eliminate any potential breeding grounds around your home. Empty and clean birdbaths, flowerpots, buckets, and other containers that can collect water. Ensure gutters are clean and free from debris to prevent water accumulation. Additionally, fix any leaks or drips around the house that may create damp areas.
Plant Mosquito-Repellent Herbs and Flowers:
Certain herbs and flowers possess natural mosquito-repellent properties. Incorporating these plants into your garden or placing them near seating areas can help keep mosquitoes away. Here are some effective options:
a) Citronella: Citronella is a well-known mosquito repellent. Plant citronella grass or use citronella candles or oil in outdoor spaces to create a barrier against mosquitoes.
b) Lavender: Not only does lavender have a pleasant aroma, but it also repels mosquitoes. Plant lavender in your garden or use lavender essential oil to keep mosquitoes at bay.
c) Basil: The strong scent of basil acts as a natural mosquito deterrent. Plant basil near windows or doors to prevent mosquitoes from entering your home.
d) Marigold: Marigolds contain a compound called pyrethrum, which is often used in commercial insect repellents. Plant marigolds in your garden to ward off mosquitoes.
Essential Oils:
Essential oils have been used for centuries for their various benefits, including repelling mosquitoes. Here are a few essential oils that are effective against mosquitoes:
a) Lemon Eucalyptus: Lemon eucalyptus oil contains a compound called PMD, which has been found to be as effective as some chemical-based repellents. Dilute lemon eucalyptus oil with a carrier oil and apply it to your skin.
b) Peppermint: The strong scent of peppermint oil repels mosquitoes. Mix a few drops of peppermint oil with water in a spray bottle and apply it to exposed skin.
c) Tea Tree: Tea tree oil is known for its antimicrobial properties and can also act as a mosquito repellent. Dilute tea tree oil with a carrier oil and apply it to the skin.
Use Natural Mosquito Repellent Sprays:
If you prefer ready-made options, there are natural mosquito repellent sprays available on the market. These sprays typically contain a combination of essential oils known for their mosquito-repelling properties. Look for products that use ingredients such as citronella, lemongrass, and peppermint.
Install Window and Door Screens:
Preventing mosquitoes from entering your home is key to creating a mosquito-free environment. Install window and door screens to keep mosquitoes out while allowing fresh air to circulate. Make sure the screens are in good condition and free from any holes or tears.
Wear Protective Clothing:
When spending time outdoors, especially during dawn and dusk when mosquitoes are most active, wearing protective clothing can help minimize mosquito bites. Opt for long-sleeved shirts, long pants, and socks to cover exposed areas of your body. Light-colored clothing is also recommended, as mosquitoes are generally attracted to dark colors.
Use Fans:
Mosquitoes are weak fliers and are easily deterred by strong air currents. Using fans in outdoor areas can create an effective barrier against mosquitoes. Position fans strategically to create a continuous airflow, making it difficult for mosquitoes to land and bite.
Avoid Peak Mosquito Activity Times:
Mosquitoes are most active during dawn and dusk. If possible, limit your outdoor activities during these times to reduce your exposure to mosquitoes. Alternatively, consider rescheduling outdoor activities to periods when mosquito activity is lower, such as during midday.
Keeping mosquitoes away naturally is not only beneficial for avoiding itchy bites but also for reducing the risk of mosquito-borne diseases. By implementing the strategies mentioned above, such as removing standing water, incorporating mosquito-repellent plants, using essential oils and natural sprays, installing screens, wearing protective clothing, using fans, and avoiding peak mosquito activity times, you can create a mosquito-free environment in a safe and natural way. By adopting these practices, you can enjoy the outdoors without the nuisance and potential health risks associated with mosquitoes.