Ghana Police at work again: Nine suspected landguards shot dead in Bortianor
Five suspected land guards shot dead, four weapons recovered in Bortianor
The Police anti-robbery and land guard operations in Bortianor and its environs in the Ga South Municipality of the Greater Accra Region have left five suspected land guards dead and four weapons retrieved.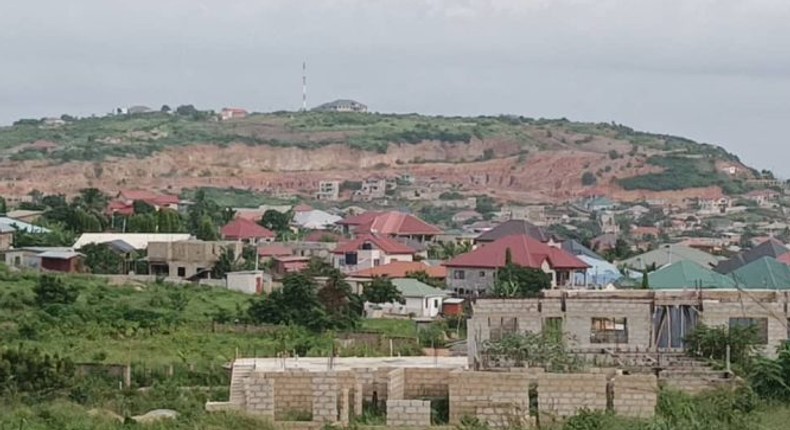 According to a released letter by the anti-land guard unit, these individuals have been terrorizing landowners and residents in Bortianor and its surroundings.
The Police and anti-land guard unit launched an operation targeting these criminals and land guards.
These individuals are currently been pursued by the Police and anti-land guard unit who are believed to have sustained gunshot injuries during the operation.
In a statement signed by ACP, the director, and Public relations officer Grace Ansah Akrofi is appealing to residents of Bortianor to report any case of persons needing medical care from a gunshot injury.
"The incident happened at a land at Bortianor Hills belonging to a developer. The developer had been working on the land for over a month, and the landguards had been coming to harass the workers on a regular basis. The developer reported the harassment to the police, and the police came to the scene to investigate. While the police were laying an ambush, the landguards attacked the workers, and the police opened fire, killing nine of the landguards. Three of the landguards were injured and taken to the hospital.
"The activities of landguards are quite disturbing. They often demand money from developers, and some developers have paid as much as GH¢50,000 or even GH¢100,000 to the landguards," the source said.
Meanwhile, Serwaa Agyapong, a resident whose brother was shot, has denied allegations that all of the people involved were landguards.
She said her brother, who lived close to her home, was a steel bender by trade and had never worked as a landguard.
She was upset with the way the police team quickly removed the bodies of the dead men and covered up the blood stains with sand and leaves.
Madam Serwaa also accused the police of washing away the blood stains with water, and she is calling for a full investigation into the incident.
"My brother is not an armed robber, as is being perceived. He is a steel bender. After killing him, the police took his personal belongings, including a television set," Serwaa Agyapong, the sister of one of the deceased, said.