Binge-watching on YouTube? These 5 tips can enhance your viewing experience
Binge-watching on YouTube? These 5 tips can enhance your viewing experience
Follow these five YouTube tips and tricks to enhance your viewing experience.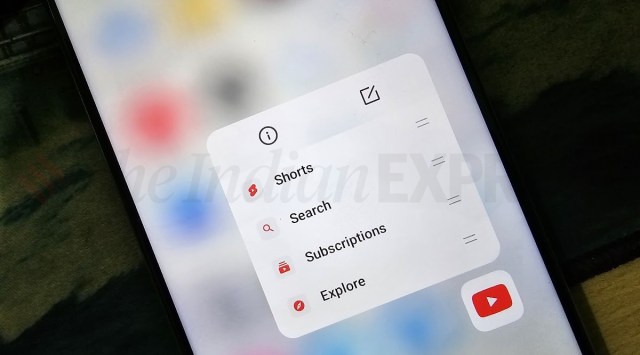 Arguably, YouTube is the biggest video-sharing platform in the world today. Over the years, the Google-owned platform has witnessed a rapid rise in the number of content creators. While users enjoy a variety of video content, content creators get the opportunity to monetise their efforts.
Owing to the ease of access and a wide range of genres, YouTube has become the go-to platform for video content. It also has a paid version, YouTube Premium, that offers an uninterrupted viewing experience.
In  case you are a YouTube binge-watcher, here is how you can improve your video-watching experience.
Get a YouTube Premium subscription
If you spend hours on YouTube every day, getting a YouTube Premium subscription will elevate your viewing experience. YouTube Premium offers not only ad-free video streaming, but also features like picture-in-picture mode, allowing users to watch videos while multitasking.
Similarly, you can also play just the audio in the background with the YouTube Premium subscription. Right now, the monthly YouTube subscription plan costs Rs 139 while the annual plan costs Rs 1,290. If you are trying Premium for the first time, YouTube will offer at least one month of free subscription for most users.
Enable data saver mode
If you watch YouTube on mobile data, enabling data saver mode could help you watch a lot of videos with limited data usage. Go to settings > data saving and enable data-saving mode to reduce data usage by YouTube. Note that enabling this option will reduce the video streaming quality to 360p, and you won't be able to manually change the video resolution.
Enable higher picture quality
If you want to get the best streaming experience on YouTube, you should enable a higher picture quality option. Make sure to enable the same for both mobile and Wi-Fi data to enjoy high-quality video streaming on YouTube. Again, if you have a slower internet speed, videos could take a few seconds to buffer and load.
Disable autoplay
If the YouTube app automatically starts playing videos as soon as you open the app, the autoplay on YouTube is enabled. Disabling this feature will stop this from happening and will also help you save some data in the long run
Configure Google ads setting
If you don't like the type of ads that you get on YouTube, you can change your Google ad preference to get ads on your internet on Google. While this does not guarantee you will receive ads of your choice, it will at least ensure that the ads you get on YouTube will be as per your interest.