The 10 Best Football Kits of the 2023/2024 Season
The 10 Best Football Kits of the 2023/2024 Season
If your club isn't on this list, then it's probably a  Kwaku that made their jersey. Sorry.As the 2023-24 season approaches, football clubs around the world are collaborating with major sporting brands to create their team jerseys. Zikoko presents 10 of the hottest new jerseys released.
Real Madrid – Home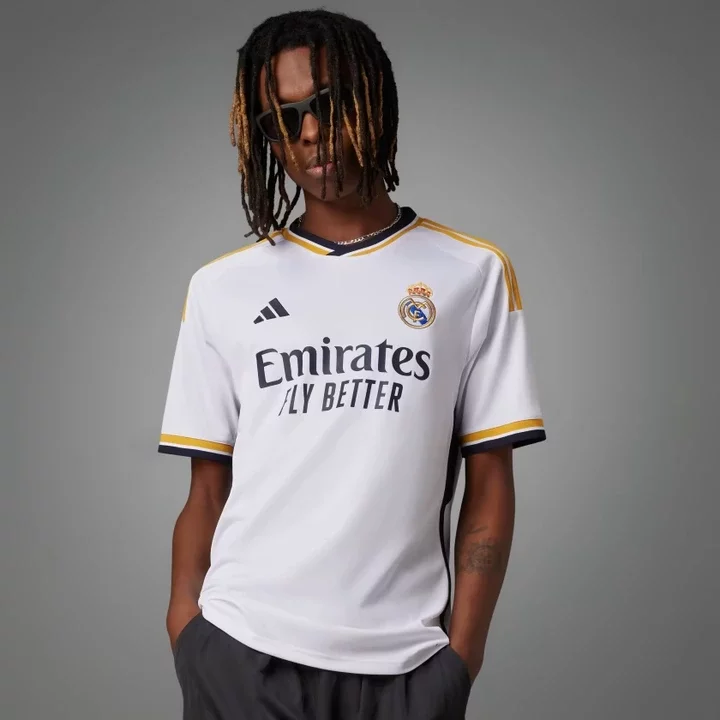 The simple white design is the trademark of all Real Madrid home jerseys, and the gold stripes on the collar, shoulder and sleeves give it an extra pop. You can wear this jersey on your wedding day.
Roma – Home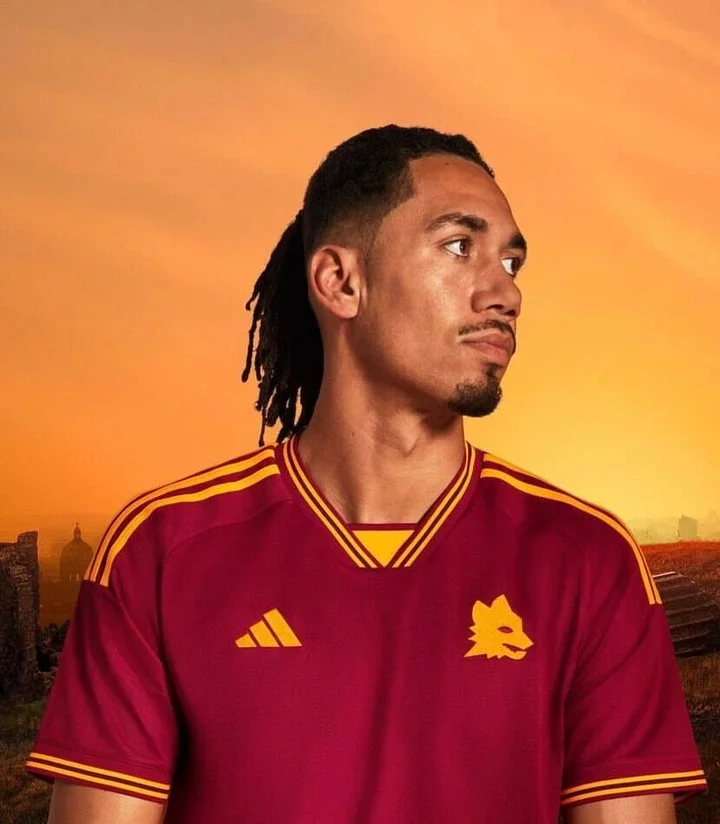 Adidas went all out on this one. It's clean, simple and easily identifiable. The three-stripe Adidas trademark makes an appearance on the v-neck, elevating the look even further.
Juventus – Home
You might ask, what can you do with just black and white? Juventus knows how to make these simple colours iconic every time. Now, they look like Zebra stripes. And the gold accent is everything.
Arsenal – Home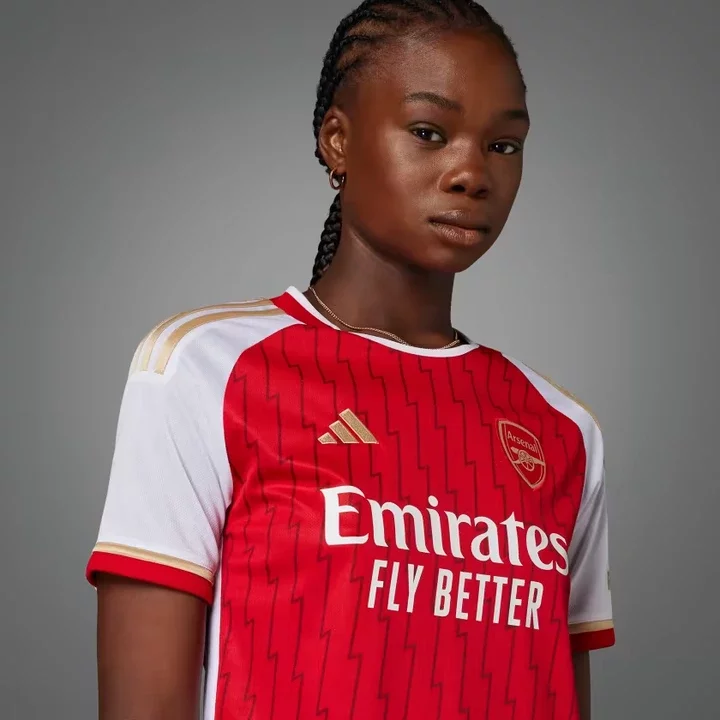 The invincible team of 2004 jersey inspired this 20th anniversary version. It features vertical zigzag lines that make it stand out.  But what's with the gold stripes on everyone's jersey this season? Anyway, Arsenal may have lost the league last season, but they can at least look good as they make another title charge.
Ajax – Away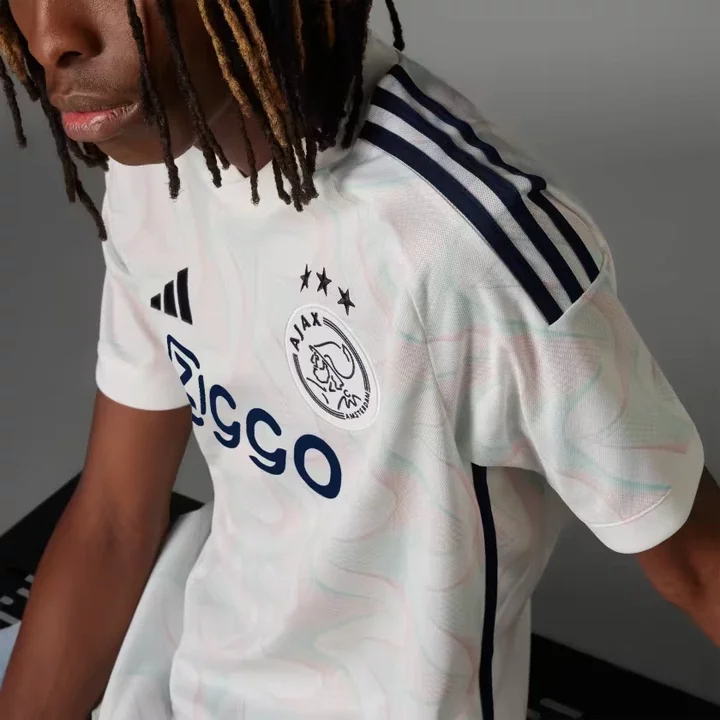 Ajax's Bob Marley-inspired jersey was a big online sensation in 2022, but this is the first time in over 30 years that they'll have a white away jersey, and they made sure not to miss. The light pink and green pattern subtly plastered across the jersey is just too brilliant a touch.
Dortmund –  Home
This catchy design is the result of a contest organised to appreciate their fans across the world. The jersey features a silhouette of the home stadium across the front. Not many designs can make black and yellow look better than Lagos danfos, but Dortmund fans understood the assignment.
Chelsea – Home
What makes this kit special is the absence of a sponsor name on the front, leaving the focus on the timeless design. It's a nostalgic nod to the 90s, paying tribute to the club's iconic 1997-98 season. The reflective gold logos add to that vintage feel.
Juventus – Away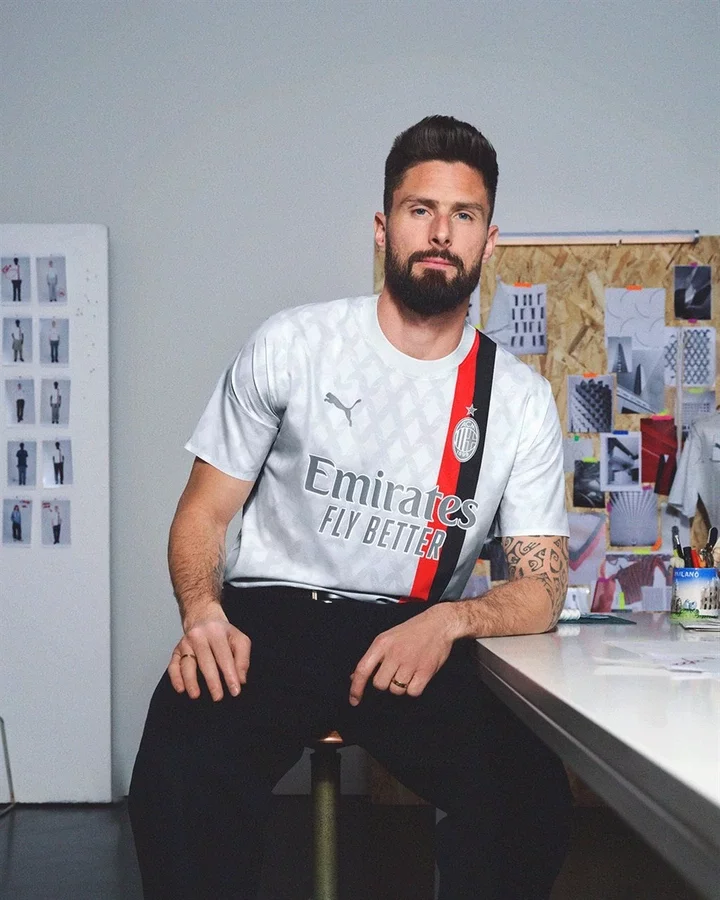 This jersey draws inspiration from the Monte Rosa mountain in Turin, Italy. Departing from their traditional black away kits of recent years, Juventus's new jersey looks fresh and vibrant in white and Barbie pastel.
AC Milan – Home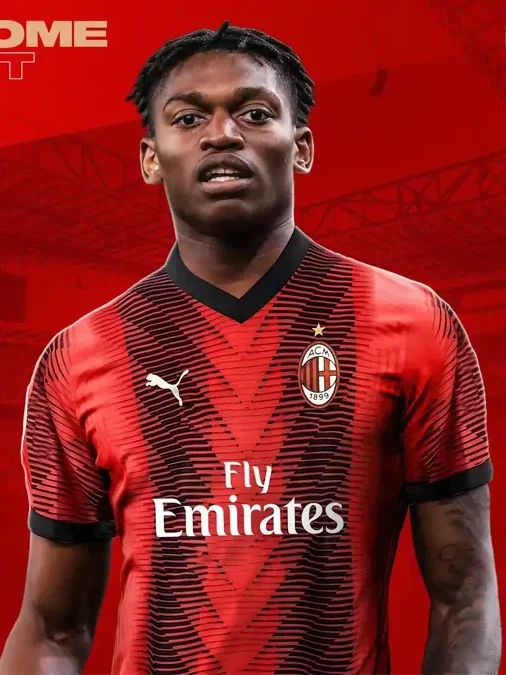 The jersey pays homage to the vibrant energy of the city of Milan, and the enduring legacy of the club, with mesmerising tonal graphics. The real showstopper lies in the black and red stripes that ingeniously form an 'M' at the center of the jersey, seamlessly blending with the tonal stripes.
Liverpool – Home
There isn't much going on here, but that's exactly what this jersey has going for it. The white collar and sleeve cuffs highlight the cherry-red body of the jersey perfectly